_______________________________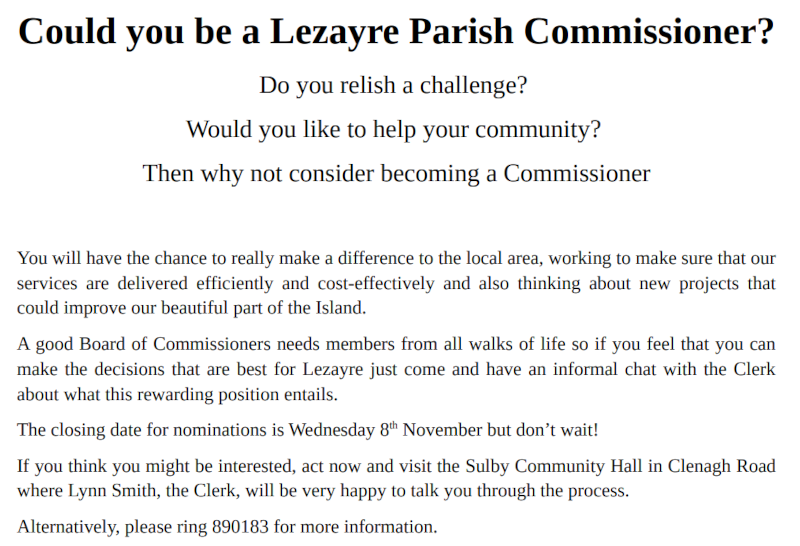 _______________________________
Lezayre's new Commissioner ... could it be you?
_______________________________
Ramsey Town Boundary Extension
The Ramsey Town Boundary Extension has now gone live with an on-line consultation, which closed on the 9th August 2023. The Commissioners have and will continue to strongly oppose this expansion and seek the help of all the Parishioners in Lezayre.
Please go on line to the Consultation Hub on the Government Website
Please speak to your neighbours and spread the word. We need everyone's help to succeed in this process.
Lezaye Parish Commissioners response document
_______________________________
The clerk has changed her office hours.
These are shown below the Commissioners' details
_______________________________